Layton Lake District provides hunters from all over the world with a taste of the untamed wild, with few traces of civilization. Located in the Pacific Northwest, the area is predominantly covered by spruce, larch and aspen forests, rocky mountain slopes and marshlands in between. Plan your hunting trip carefully before taking on some of the most sought-after game like moose, the black bear, the Roosevelt elk, the whitetail deer, the coyote, the blacktail deer, the mallard, and the jackrabbit.
Location & Impressions
Edit
The Layton Lake District is located at the Pacific Northwest of North America.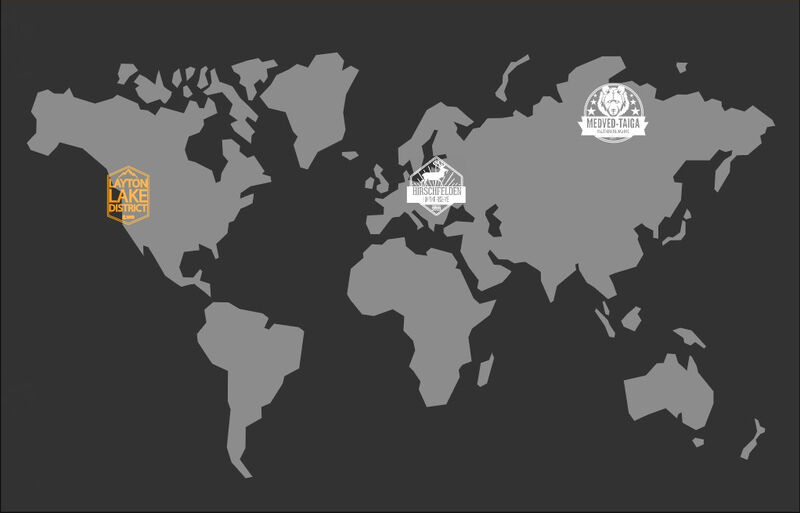 Huntable Animals
Edit
Recommended Hunting Equipment
Edit
The following sets will contain combinations of weapons which allow harvesting all animals on the map with 100% integrity bonus.
Hunting Set #1
Edit